Anonymous asked: YOU LIKE DAFT PUNK'S NEW SONG? I COULDN'T LOVE YOU ANY MORE!!! ELISE XXX :-)
I have to admit, I don't like everything by Daft Punk, but I love this one very much, yes. :-)
Love ya too!
Question with 1 note
Anonymous asked: Oh my giddy aunt! Adam is serious and broody and the shadows bring out his cheekbones and...well...I am truly UNDONE - A dying Elise xxxx
I hear you, darling. 
But could you please not die on my blog? It always leaves such a mess and I woulnd't know how to explain it to my other lovely followers…
Anonymous asked: Bonnie did you just supernova on your tumblr blog? o.O You need a HUG! ###HUG### Elise xxx
I suppose I did. 
And thanks - I felt that hug. :-)
Anonymous asked: Whhoooop I changed the direction of the train!!! Elise :-D
You wizard!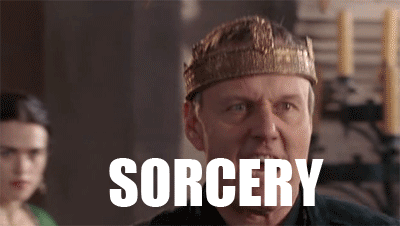 Anonymous asked: Have you been April Fooling people with the Tom not playing Loki tweets???? Elise xxx
I have no idea what you mean. He tweeted it himself! Marvel offered him 4737383857375838938937473858 Mio $ and he declined their offer.
By the way, have you already tried google nose? You can find the link on their search page. It's totally awesome!!!!!!!
Anonymous asked: I didn't notice the bloody train! How can you concentrate on peripherals when there's the possibility of Tom in the pic? ha ha Elise xx
I guess I have to explain the concept of deduction to you again……*sigh*
Anonymous asked: Is that Tom inBOTH of the top two underground photos? In the top right one he looks like he raided Luke's wardrobe Elise xx
Haha, no that's Neil Patrick Harris!
That's also not a train of the London tube. Goddammit woman, get your undergrounds straight!
Anonymous asked: Housemate????? o.O Elise xxx
I know, right??? First I heard of that, too.
Anonymous asked: I'm not even gonna bother asking No. 39 it would have be answered ad infinitem!!! But I reckon a lot of people would love to know the answer to No. 30 :-) Elise xx
30: Meaning behind your url
Zhora Salome is a character from the movie Blade Runner by Ridley Scott. She was played by Joanna Cassidy. Blade Runner has been one of my favourite films since I was a teen, and I've simply always liked the name. So much so, in fact, that I named my cat Zhora. 
Zhora has also been my internet nickname across various forums and fandoms. 
Thank you, darling. :-)
Anonymous asked: I didn't read your warning - and now I'm bawling my fucking eyes out Elise xxx *blows nose*
Elise! What am I putting up warnings for when people don't read them?????
There there now, it's okay…….they are all free now and have found loving homes…..